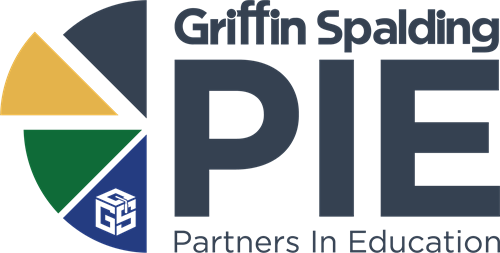 Griffin-Spalding Partners in Education serves as the bridge between the students of Spalding County and the business and civic community. "PIE", as it is known, seeks to improve the quality of education for all students in the Griffin-Spalding County School System by forming partnerships with schools.

Partnerships give students and schools access to a wealth of resources and services from individuals, businesses, industries, and civic and faith-based organizations who are Partners in Education.
Founded in 1982, Griffin-Spalding Partners in Education has grown from just a few partnerships to over 200.

In 2011, Griffin-Spalding Partners in Education absorbed the Griffin Spalding Education Foundation, which had been created in 2000 to raise private funds for academic projects that could not be funded through regular public funding. All activities were maintained through the transition.

Griffin-Spalding Partners in Education is a nationally recognized organization and has been the recipient of several grants and national awards.
Griffin-Spalding Partners In Education Field Trip Grant to The Georgia Aquarium
2022 PIE Field Trip/Classroom Grant Recipients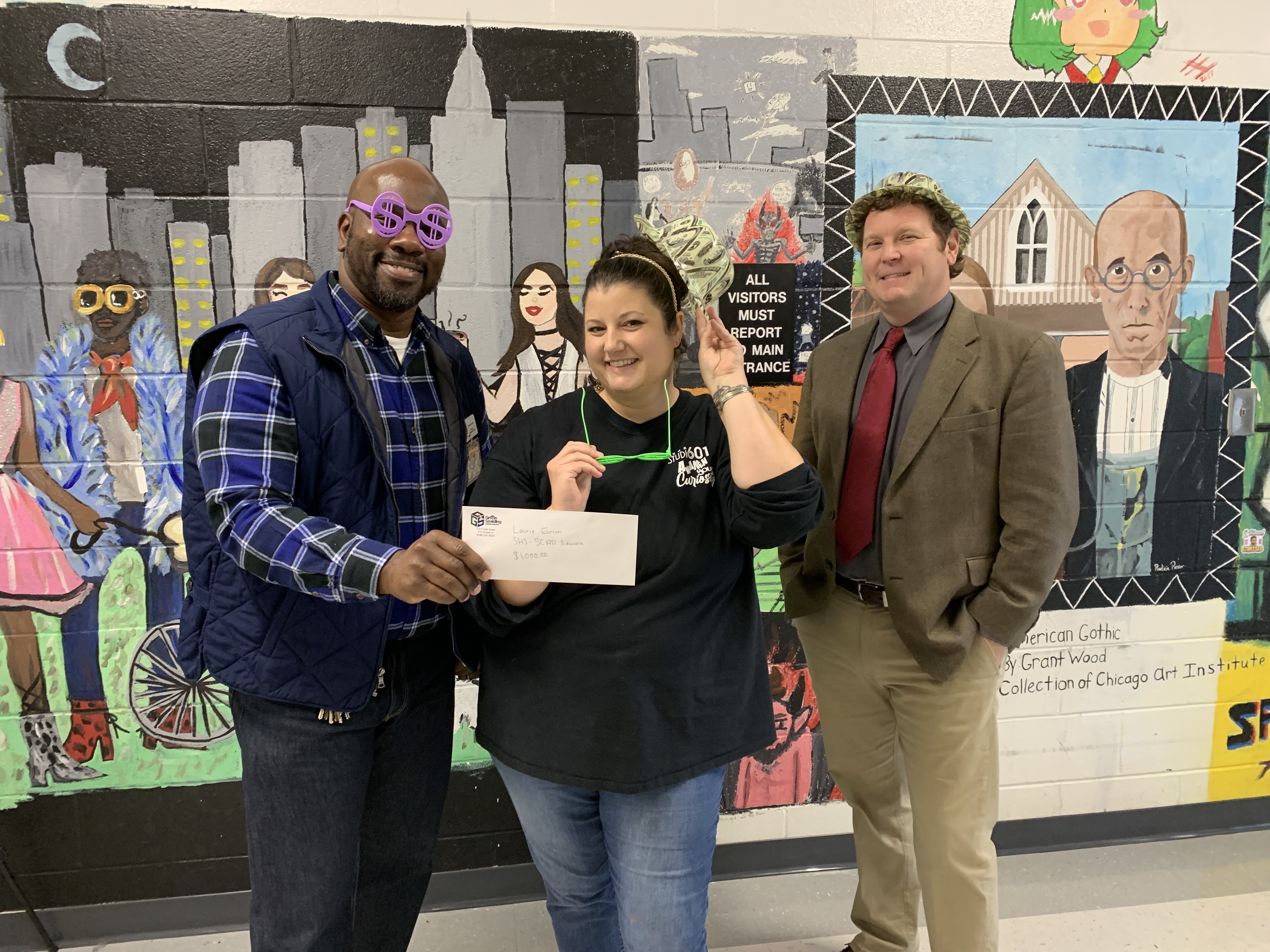 2022 PIE Teacher Tuition Scholarship Recipients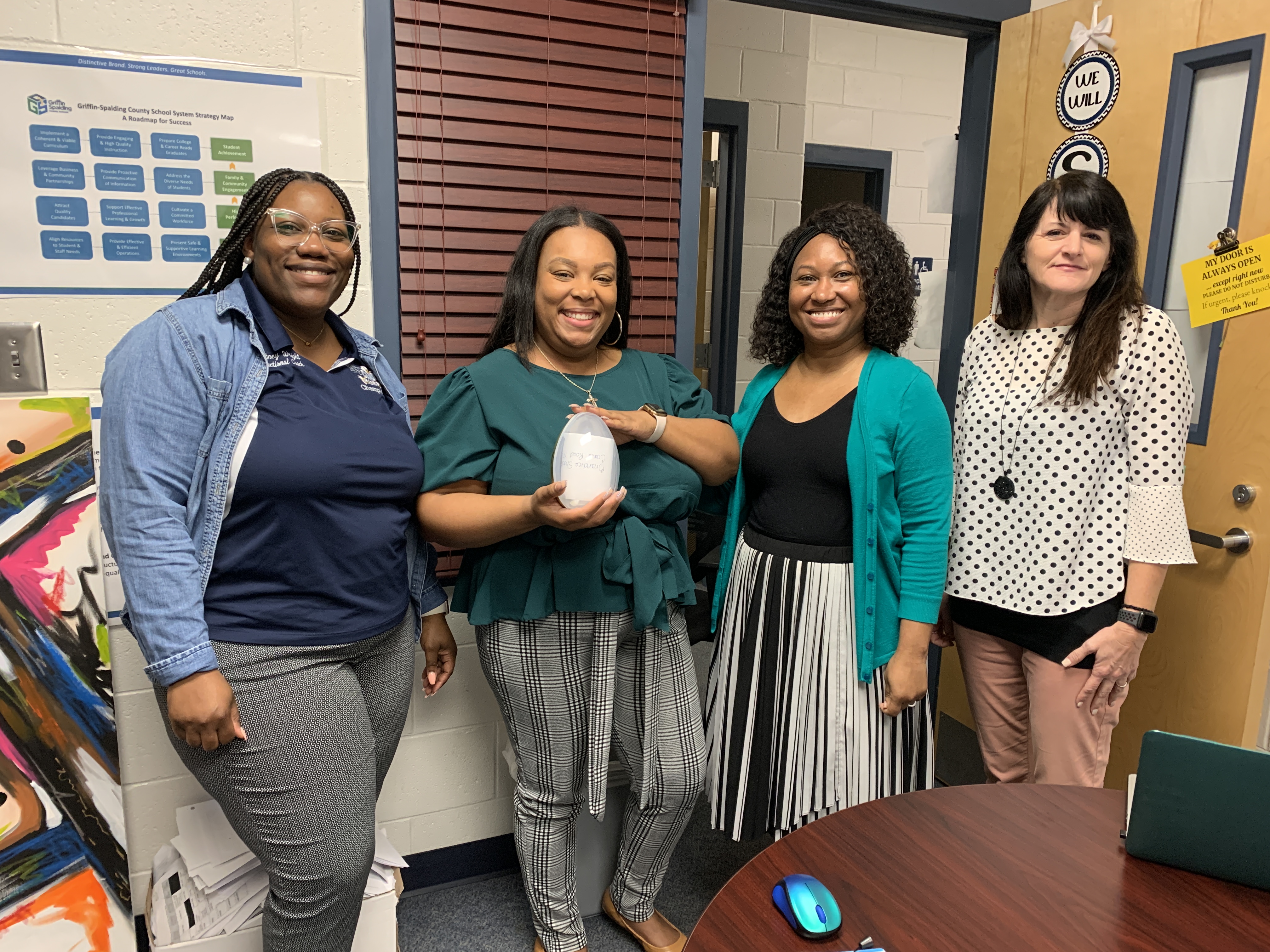 22nd Annual PIE Golf Tournament
The Griffin-Spalding Partners in Education (PIE) raised over $25,000 during its 22nd annual golf tournament to benefit the teachers and students of the Griffin-Spalding County School System (GSCS). Thirty-two teams played in the tournament held at the City Park Golf Course on Friday, September 29.
Proceeds from the tournament are used to fund classroom grants, field trip grants and teacher tuition reimbursement scholarships.
This year's first place team was Specialty Products; the second-place team was Twice the Ice; and the third-place team was UGA–Griffin Campus.
GSCS Executive Director of Communications and Partnerships Adam Pugh said, "We had perfect weather and a great turnout. I appreciate all of the work that went into planning this event from the staff and volunteers. I am thankful for the generosity of our sponsors and participants. This annual tournament is a great example of our community showing its support for our students, staff and school district. Thank you!"
For the 22nd year in a row, Manley, Spangler & Smith Architects was the Tournament Sponsor. Scoreboard Sponsors were Brightmoor Hospice and Chick-Fil-A of Griffin. Hole-in-One Sponsors included Andrew, Hammock & Powell Inc., Cronic Automotive Group (who provided a new truck that could be won by hitting a hole-in-one) and MEJA Construction.
Birdie Sponsors were: A Christian Plumber, Audio Enhancement, City Church, Coca-Cola Bottling Company, EdTech12, First Baptist Church, Food Depot, Georgia Banking Company, Griffin First Assembly, Lighthouse Communications, Marukan Vinegar, McLeRoy Realty, PCS, Petro South Inc., Robinett Consulting, Specialty Products Company, UGA Griffin Campus, United Bank and Wellstar Health System.
In addition to the major sponsors, those that had golf teams were: Alexander & Company, Beaverbrook, Futral, Jackson Road & CRMS Team, Carver Road Baptist Church, Christ Our Savior Lutheran Church, First Baptist Church, Futral Road Parents, Howard Technology, Griffin Originals, National Lock & Locker, Reeves Law Firm and Twice the Ice (Sonny's Ice).
Hole Sponsors included: First Baptist Church, First National Bank, Just Wings, MinuteMan Press of Griffin, P.B.S. Realty Company, Petro South and Smith, Welch, Webb & White, LLC.
We would also like to thank Harvey Booker with P.B.S Realty, Food Depot, GSCS Maintenance Department, Ingles of Griffin and Shoal Creek Golf Course for their contributions.
2023 PIE Golf Tournament Winners